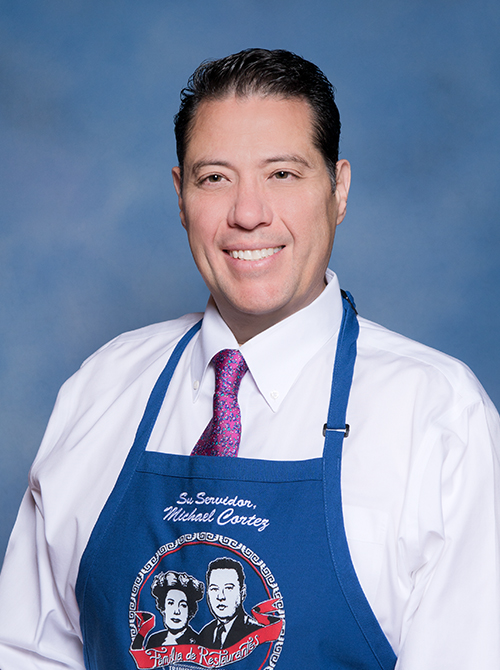 Michael Cortez is a Third Generation Restaurateur and has proudly worked in the family business since he was 14 years old. Michael's strong work ethic and leadership skills have propelled him into becoming a key member of MTC's Executive Management Team.
Beyond his service to the Cortez Family Restaurants, Michael is an active member of the community. He currently serves in the Executive Committee of the San Antonio Convention and Visitors Bureau and is a member of the Downtown Alliances' Executive Committee. He is also member of the San Antonio Restaurant Association, the Texas Restaurant Association, the Hispanic Chamber of Commerce and the San Pedro Creek Restoration Subcommittee.
Above all, Michael is the proud father of two wonderful children, Elijah and Ashley.