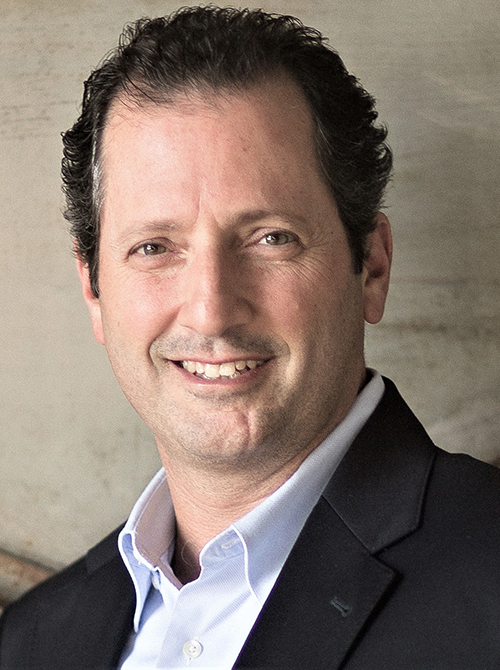 David M. Adelman is the Founder and Principal of AREA Real Estate, LLC. Mr. Adelman oversees development and asset management for a portfolio of mixed-use, industrial and office properties. David is also involved with other investment ventures, including a variety of private equity investments. While having a strong emphasis on mixed-use housing, industrial properties and office buildings, his experience is broad-based, including land, traditional multi-family and retail deals.
A native of San Antonio, Mr. Adelman is known for his vast knowledge of the city and for his ability to close even the most complicated deals. Having purchased his first rental property while in high school, David officially began his real estate career in Austin, Texas in 1989 while attending The University of Texas and continues to be a devout Longhorn fan. He has been married to wife Sharon since 1995 and has two young daughters, Katherine and Ally.
Mr. Adelman is involved in numerous community-related activities. David is a founding member and Past-Chair of the local chapter of the Urban Land Institute (ULI San Antonio) and member of Centro San Antonio and the PID board. He has a strong interest in public education and formerly served as the Vice Chair of the Citizens Oversight Committee for the $515M SAISD Bond Program. Additionally, David has significant involvement with KIPP San Antonio and currently serves as the Co-Chair of the Facilities Committee. He currently serves as a President for Temple Beth El Board of Trustees and is an active member of the Temple Beth El Brotherhood, a men's organization dedicated to serving many different needs of the congregation. He is also a member of the Investment Committee at Temple Beth El, which stewards all of the endowments. Consistent with his strong views on environmental sustainability, David is a member of the local advisory board of The Nature Conservancy.
URBAN PROJECTS:
1221 BROADWAY
A mixed-use development in downtown San Antonio's River North neighborhood. Project re-development plans included 307 apartments, a 10,480 SF commercial space and a 514-car parking garage.
203 EAST JONES
A total rehab of the Hughes Plumbing Warehouse into a creative office with Overland Partners as the anchor tenant, including Rosella Coffee and Jane Envy.
Maverick Apartments
This property is a rehab of the current apartment building housing 85 units in addition to space for a restaurant and a penthouse with rooftop terrace.
1811 South Alamo
A total rehab of a warehouse on South Alamo & Flores Streets acquired for use by restaurants, bars and creative office space.
CORNERSTONE INDUSTRIAL PARK:
Land acquisition of over 200 acres and development of 3 Class A bulk warehouses totaling 465,000 SF with available land to develop over 2 million SF. Arranged long term financing with State Farm Life Insurance Company.