Suzanne Scott is the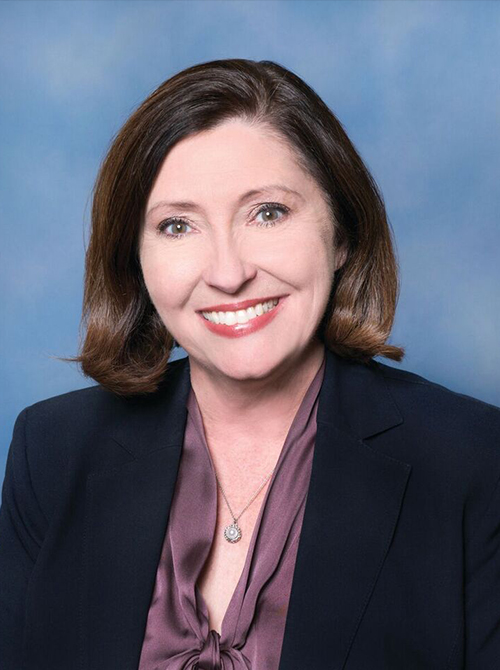 (SARA), the first non-engineer to head the agency and the first female to head a Texas water authority.
Scott was appointed General Manager of SARA in September 2007.  As the chief executive officer of SARA, she is responsible to an elected Board of Directors, directs SARA's programs and projects and manages the agency's annual budget.  Scott oversees and works with a talented staff including engineers, scientists, environmental managers, field crews and a host of other professionals to extend SARA's environmental leadership, stewardship and expertise and to broaden appreciation for the San Antonio River and its ecosystem.
Scott began her career with SARA in May of 2000.  She established the agency's first intergovernmental and public information office to increase SARA's presence in the community and enhance its partnerships with local, state and federal governments.  Under Scott's leadership, SARA has advanced its mission to inspire actions for healthy creeks and rivers within the San Antonio River Watershed by working closely with a multitude of governmental partners, citizen stakeholders and private sector contributors.
She has led the agency's efforts to plan, develop and secure funding for the $384 million San Antonio River Improvements Project in Bexar County to enhance access to and restore 13 miles of the San Antonio River.  The project has added miles of hike, bike and paddling trails to the river while restoring the environment and creating more appreciation and value for this treasured natural resource. The completion of the river's restoration in October 2013 coincided with the official nomination for the inscription of the San Antonio Historic Missions as an UNESCO World Heritage Site.
Scott is equally proud of the lasting improvements SARA has made in the health and appreciation of the San Antonio River through its nationally-accredited water quality laboratory; the creation of nature parks and paddling trails throughout the agency's four-county district; the development and implementation of flood mitigation projects and water quality improvements to promote sustainability throughout the San Antonio River Basin.
In the early 2000s, the agency was discussing improvements in flood control with the city and county, which led to a more comprehensive approach to the problem and the creation of the Bexar Regional Watershed Management Program, a collaborative partnership of 24 regional governments. Scott largely spearheaded that process.
Scott obtained her bachelor's degree in advertising & public relations at Texas Tech University and holds a Master of Urban Administration from Trinity University. She is a third-generation public servant and also serves on the board of the Greater San Antonio Chamber of Commerce and the Bexar County Arts and Cultural Fund.