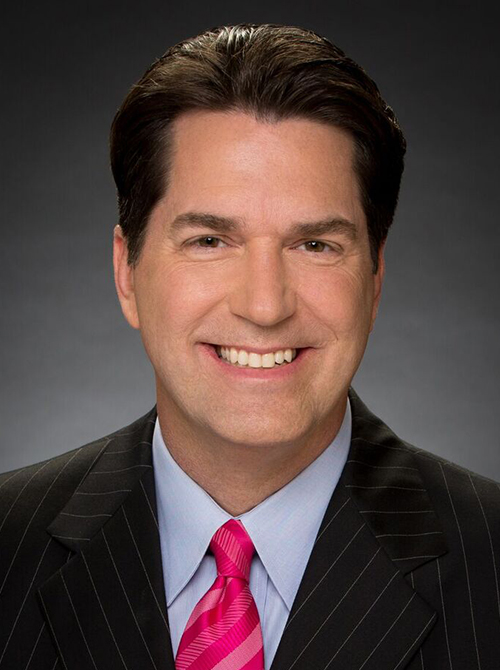 22 years fly by when you're having fun and doing what you love!
Steve Spriester has been in San Antonio that long, and has his roots firmly planted in the community. He was married in San Antonio, his three kids were born here, and in that time, he has moved from a general assignments reporter, to the main news anchor on KSAT's evening newscasts. The fact that he loves South Texas is evident in the way he delivers the news every weeknight, and in the stories which he has covered over the years. From political conventions, to spurring San Antonio hospitals to set up certified stroke centers, to a homeless special that led to "Haven For Hope" – the city of San Antonio's first and only 24-hour transformation and homeless shelter – Steve has made a difference in his community. A journalist's hope is to have an impact, and while Steve has done that, it's the "people stories" that stick with him the most; after all, these are his neighbors.
He grew up in the Midwest at attended the University of Nebraska-Lincoln, and worked in Omaha before he moved to San Antonio. It's Steve's hometown now, and he continues to learn and be amazed by the diversity, uniqueness and friendliness of this part of the world. His commitment and responsibility in informing South Texas is enhanced by his community commitment, and even though the station is the ratings leader and he has won awards for his reporting, the biggest reward is when people tell him they are KSAT viewers, because even after 22 years, it's still nice to know people are watching. You can watch Steve on KSAT's 5pm, 6pm and 10pm weekday newscasts, and in his "Spriester Sessions" digital programs on KSAT.com.