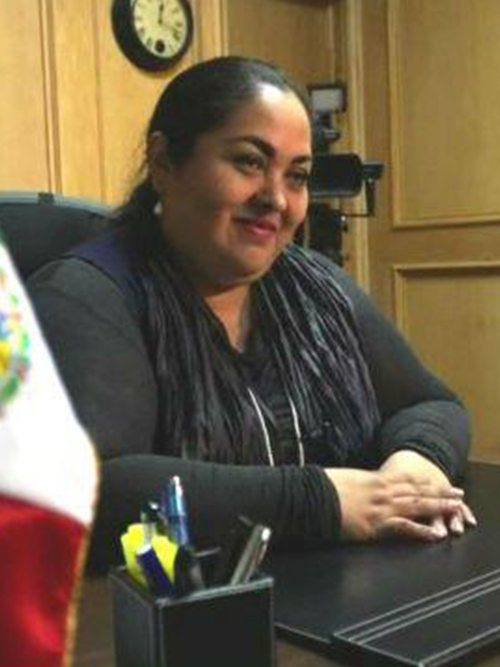 Ambassador Reyna Torres Mendivil took office as Consul General of Mexico in San Antonio on April 16, 2017, appointed by President Enrique Peña Nieto. She is a member of the Mexican Foreign Service since 1991, and attained the rank of Ambassador in 2014.
Ambassador Torres Mendivil announced that her priority in San Antonio is to serve and empower the Mexican community, particularly those in vulnerable conditions. She will also promote an accurate image of Mexico, and foster the bilateral educational and economic agendas, in order to identify and create more opportunities for trade, tourism, investment and academic exchanges.
Before assuming her current position, Ambassador Torres Mendivil served as General Director for Protection of Mexicans Abroad, Consul of Mexico in Fresno, California, and General Director for Latin America.
During her diplomatic career she has held various positions at the Secretariat of Foreign Relations including Deputy General Director for International Policy on Human Rights, and Deputy Chief of Staff to the Secretary. She was also a political analyst and liaison with Congress, federal authorities, and civil society in the Embassy of Mexico in the United States.
Ambassador Torres Mendivil was a resident Fellow at the Weatherhead Center for International Affairs at Harvard University and she represented her country in the Hemispheric Security Program at the Inter-American Defense College. She graduated from Universidad Nacional Autónoma de Mexico (UNAM) and holds a Masters degree in International Relations from the London School of Economics.